Main content starts here, tab to start navigating
Our Story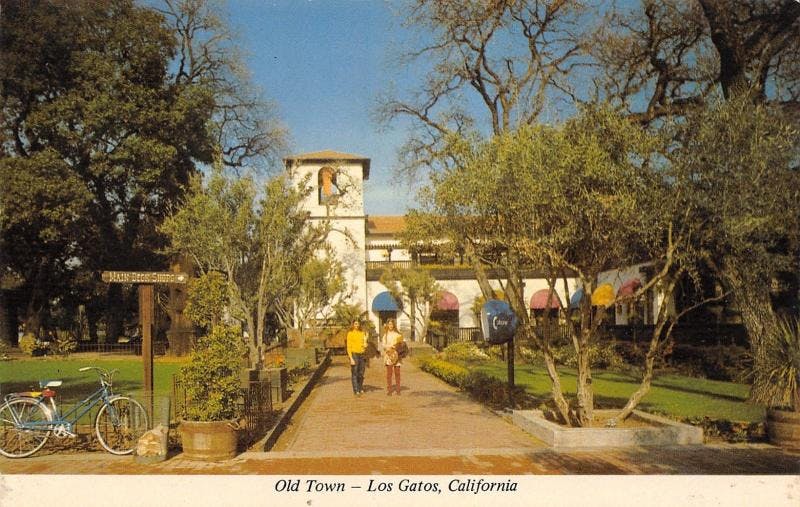 Wine Cellar Restaurant is located at 50 University Avenue in Old Town Shopping Center.
But long before the shopping center, the site was something else entirely - Los Gatos' first one-room schoolhouse,
Los Gatos Central School, built-in 1875 on what was then called School Street. In 1881, a second building was added, and in 1886 a new school was constructed at a cost of about $9000. The new school was closed down in 1909 and re-opened as the University Avenue School in 1923, styled after the Mission San Juan Capistrano, and served as the public grade school until 1961. *
Many patrons have shared fond memories of their time here as students many years ago. When plans were made to change the school into a shopping center in 1966, the restaurant space was mainly excavated by hand from beneath what used to be the school's auditorium.
The center had it's 'heyday' in the seventies with many local artisans peddling their wares throughout the various shops…
leather, pottery, jewelry, paintings, shoes, etc., and local talent performing in the Old Town Theater and the center's Outdoor Amphitheater.
Wine Cellar, then well known for its live music, cheese fondue, and wine selection,
is one of Los Gatos' oldest restaurants and Old Town Center's only remaining original tenant!
As you can imagine, after 30 years, the shopping center needed quite a facelift. From 1997 to 2001, Old Town had its transformation into the center you see today. The restaurant's floor plan had been altered a few times throughout the years but nothing as major as the renovation that coincided with Old Town's upgrade. If you have not been to the "new" Cellar, you will be amazed. We have carefully re-created the same intimate, cozy ambiance with a more upscale décor of golden washed walls, custom ironwork, a beautiful cherry and bird's eye maple bar and mica lighted booths. With the re-opening came the birth of our award-winning patio where you can enjoy scenic views of the beautiful Santa Cruz Mountains while sipping from your favorite wine or craft cocktail.
The Hauck family has owned the restaurant since 1990 and just celebrated the Wine Cellar's 50th anniversary in 2016. We welcome you to our 'home" where every guest is treated with warmth and care and the meals are not only delicious but hearty and fresh!
We offer the freshest seafood including our signature abalone, all natural USDA choice angus beef, all natural free range lamb, all natural chicken & pork, and of course our famous cheese and chocolate fondue. Come down for a romantic date, a business power lunch or a celebration of any kind!